FOR BUSINESSES
Are you worried about your small business?
With event cancellations, reduced foot traffic, self-quarantining and work from home policies, we know that COVID-19 is affecting business revenue. We will continue to list available programs for small business assistance below:
---
Many of our businesses are trying to understand the differences between the available loan programs from the CARES Act. For this reason, CDF has worked with our lending institutions and accounting firms to provide this general breakdown between the loan programs. Your business accountant and bankers should be used to determine which loan is best for your business. WATCH A FACEBOOK LIVE VIDEO DISCUSSION ABOUT THESE LOANS
VIEW ALL CDF MEMBER BANKS: cdf.ms/banking | VIEW ALL CDF MEMBER ACCOUNTING FIRMS: cdf.ms/accounting

---
CDF Member, BKD CPA's and Advisors is holding multiple webinars to help businesses cope with COVID-19
---
POSTED 4:33 p.m. 3/27/2020
Clinton, Miss. – Mississippi Department of Revenue Response to Requests for Relief. The Mississippi Department of Revenue is aware of the new pressures on the business community and state governments in responding to the COVID 19 pandemic. We are committed to doing what we can to help provide relief and certainty to our taxpayers. Extensions of Filing Deadlines -- While the federal government and many other states have postponed their income tax filing and payment deadlines to July 15, Mississippi has currently elected to move its filing deadline to May 15 in order to meet our statutory requirements of a balanced budget as of the fiscal year end, which is June 30... READ FULL PRESS RELEASE: cdf.ms/covidextensions
POSTED 12:07 p.m. 3/25/2020
POSTED 12:07 p.m. 3/25/2020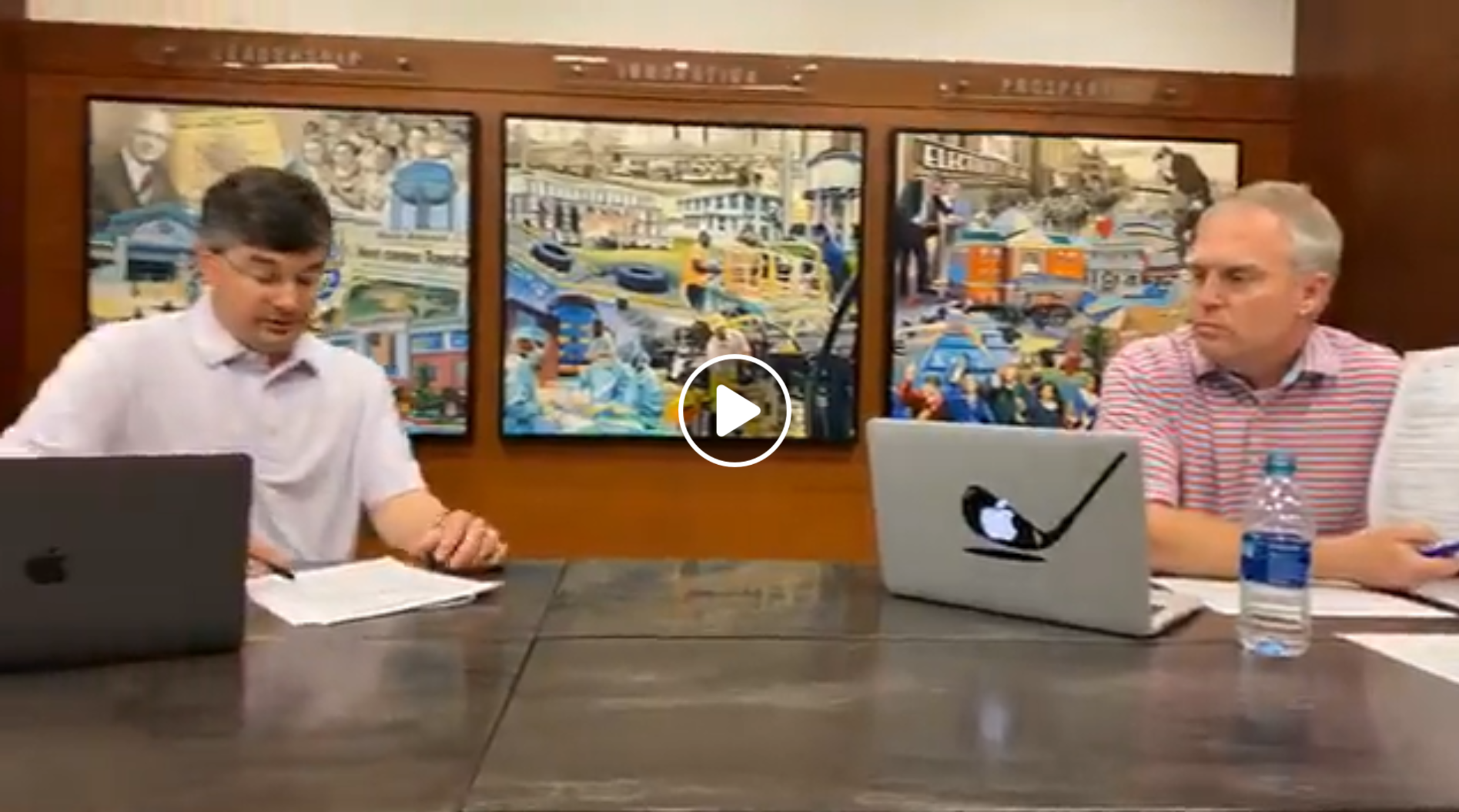 Watch the Facebook LIVE discussion that was had on 3/24/2020 with Shane Homan, Senior Vice President Economic Development, and Matt McCarty, CFO, of the Community Development Foundation as they walk you through filling out the SBA application. If you still have questions, please contact your CPA (Certified Public Accountant) or you may email Shane and Matt at shoman@cdfms.org and mmccarty@cdfms.org.
---
To better serve our community during this time, the Daily Journal will be updating a list of Northeast Mississippi businesses that are open with a new free to all website.
This website
will be a centralized place where viewers can find local businesses' new operational hours and if they provide pick up or delivery services.
---
Senate Reaches Compromise on Rescue Package [3.25.2010]
After much negotiation, the United States Senate has reached agreement on a bipartisan coronavirus stimulus bill that is designed to provide substantial, immediate relief to American families and businesses that have been victimized by the coronavirus pandemic. Links to what we understand to be the final text of the legislation proposed by the Senate are below. We will forward a Senate summary of the legislation when it is made available. The Senate is expected to begin consideration of this bill today and a final vote on the bill is expected soon. If approved by the Senate, the bill will be sent over to the House where we anticipate it will be addressed on an expedited basis.(SOURCE)
---
BUSINESS SUPPORT
The following is a compiled list of resources and agencies to support businesses.
GUIDANCE ON THE ESSENTIAL CRITICAL INFRASTRUCTURE WORKFORCE As the Nation comes together to slow the spread of COVID-19, on March 16th, the President issued updated Coronavirus Guidance for America. This guidance states that: "If you work in a critical infrastructure industry, as defined by the Department of Homeland Security, such as healthcare services and pharmaceutical and food supply, you have a special responsibility to maintain your normal work schedule."
The #TupeloSpirit website is a new tool from the Tupelo Downtown Main Street Association to help guide you through the uncertainty of the COVID-19 Pandemic. Here, community members will find resources and information from our public, private and civic leadership.
The United Way of Northeast Mississippi and CREATE Foundation have set up a COVID-19 Community Response.
The Office of the Governor of Mississippi has a great resource website for all information regarding COVID-19 and Mississippi.
The Mississippi Economic Council is providing up to date information to keep all Mississippians and businesses prepared and ready to handle the health and safety of the business community.
The Mississippi Emergency Management Agency is providing up to date information to keep all Mississippians concerning the health and safety of the state.
The Mississippi Main Street Association has launched a marketing effort to encourage people to be safe and smart while supporting their favorite local businesses during the COVID-19 situation.
The Mississippi Department of Health also has created a website with a wealth of resources to cover many of the questions concerning COVID-19 and Mississippi.
Visit here for the U.S. Small Business Administration's disaster assistance page in response to COVID-19, which includes information on low-interest federal disaster loans for working capital to small businesses suffering substantial economic injury as a result.
Frequently monitor the CDC's page on guidance for businesses and employers about COVID-19. It changes daily, and usually more often than that.
The U.S. Chamber of Commerce Foundation has a page of resources about COVID-19 that provides a corporate aid tracker, help desk for business, employee assistance funds, preparedness and recovery guides, and more.
The U.S. Chamber of Commerce also offers provides workplace tips, guidance for employers and a customizable workplace flyer.
Individuals seeking services at WIN Job Centers may still receive assistance by appointment only. Appointments can be made by contacting local WIN Job Centers by phone. Contact information can be found online at https://mdes.ms.gov/win-job-centers/. Individuals searching for a job can do so by visiting https://mdes.ms.gov.
Unemployment Insurance benefits claims can be filed online by visiting https://mdes.ms.gov, or by calling 1-888-844-3577.
The Better Business Bureau has a wealth of resources on its website, including a checklist to prepare your business to weather the coronavirus storm and tips on how to navigate COVID-19 for your business.